Contacts
Sosnovy Bor Inn location:
Udmurt Republic, Izhevsk city, Oktyabrsky residential area,
23 Sosnovy Bor microdistrict
+7 (3412) 619-957
Book now!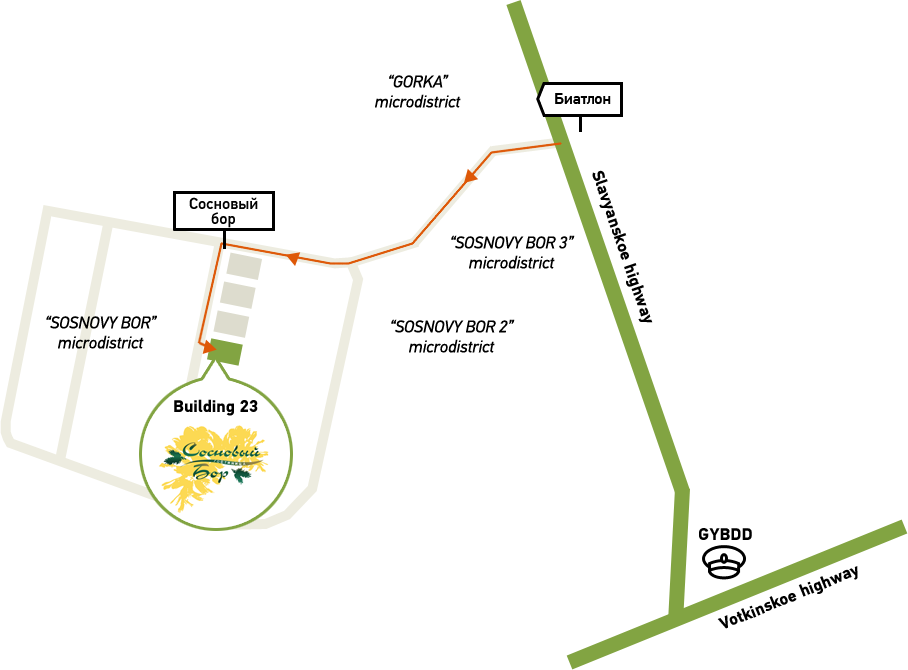 How to get to us from the city center
1.
State Road Traffic
Safety Inspection

Drive along Slavyanskoye highway
passing garages, gardens

Turn left after
«Биатлон» sign
2.
drive along Gorka, Sosnovy Bor 3
and Sosnovy Bor 2
microdistricts

Drive straight till you see
a turning with «Sosnovy Bor Inn» sign
3.
Dial 444E at
entrance barrier

the 4th building №23 on
the left side